2017 Strategic HR Forum
DISRUPTIVE FORCES IMPACTING BUSINESS: NEW SOLUTIONS FROM HR
Unprecedented and accelerated waves of disruptive change are rendering conventional management and HR approaches obsolete.
New ways of thinking and bold calls to action are the order of the day.
In an intimate environment among influential leaders, participants will benefit from close networking with peers, and from the presentations and sessions that offer unsurpassed dialogue and discussion with speakers. It is a place where such interaction and Socratic questioning is applied to a full range of potential futures and solutions. An event you don't want to miss!
VIEW ALL SPEAKERS
Who Should Attend?
This program is intended for senior HR leaders with 15+ years of HR experience who are responsible for planning the strategic direction of their organizations. By bringing together the best and the brightest, the program provides HR leaders with a powerful and practical learning experience.
Travel + Hotel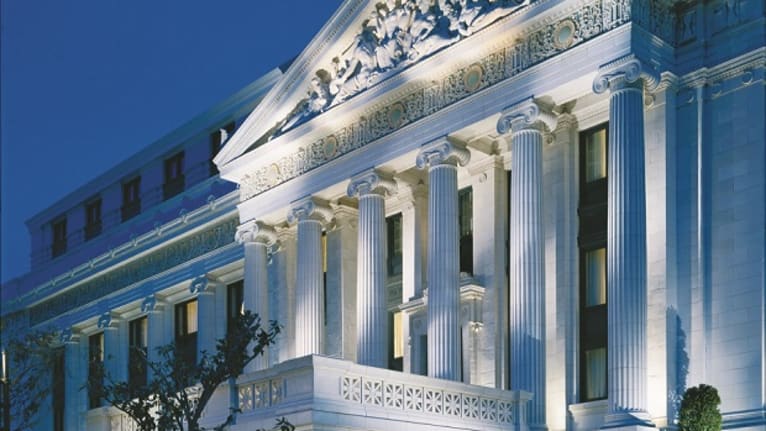 The Ritz-Carlton
600 STOCKTON STREET,
San Francisco, California 94108
Room rate: $350 per night plus tax
Hotel Reservation cut-off deadline: September 29, 2017
Reservations: 415.296.7465
BOOK YOUR HOTEL TODAY!
Partners
HR People + Strategy is the executive network of the Society for Human Resource Management (SHRM) and is regarded by many as the premier professional organization focused on the intersection of people and strategy. Our members are strategically focused, forward-thinking, influential HR executives, academics and consultants representing the world's most prominent organizations.
Partnership opportunities are designed to maximize your company's visibility and exposure to this exclusive audience of senior HR leaders through all-inclusive, fully integrated, year-round marketing campaigns.
BECOME A PARTNER TODAY